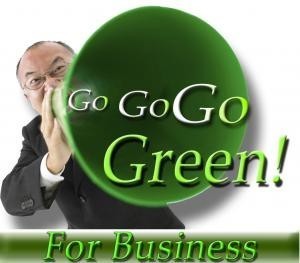 Green Printing
We are busy in our day to day marketing of our business.  In your daily business operations we have some form of printed paper usage, whether it is a business card, an invoice, a sales flyer, poster, and envelope to mail a letter.  Did you stop once to think about the ink on that paper or what the inks are made of, probably not, if you are like most consumers.  Companies are talking about going paperless, but can they really go totally paperless?  The answer is no.  They can cut down on paper usage, but they still need some form of printed paper items for their company.  Look at the business card your salesperson gave to a prospective customer, the invoice for the items you just sold to someone, how about that employee paycheck (not everyone uses direct deposit).
Yes, we need printed items to help with our business.  Most people want to do what is best for the environment, but they are not willing to sacrifice environmental aspects in some areas to help their business grow.  However, in many respects there is no need to sacrifice, if the paper is eco-friendly and is readily available and you can't tell the difference between traditional paper used for printing or recycled paper.  Inks are the same thing, many commercial printers use inks formulated with soy and other renewable agriculturally-derived materials.  They are low in Volatile Organic Compounds (VOCs) and any leftovers are responsible recycled.  Also, many of the inks today are manufactured in such a manner as to reduce the carbon footprint.
In printing, it is not just about recycling paper, but the metal plates used in printing, the waste inks and solvents are all recycled.  By recycling this reduces air pollution, improves employee safety and they are key parts in sustainability for our environment.
Companies don't have to make life hard on themselves if they do a little research to find out which commercial printing companies follow these practices. Yes, everyone and businesses should their part in recycling, but let's face it in our business climate today, we use paper printed products for many aspects of running a business.
Businesses look at the bottom line; it is a fact of operating a successful business.  The printing is a cost to a company, but the printing is not any more expensive with the use of green or sustainable items used than those items that were printed, which didn't take the environment into account. Print Plus More is a company that can assist in utilizing environmentally friendly printing and they ship anywhere in the US, Canada, and Puerto Rico.
Bottom line today businesses have choices and they have the choice to utilize cost effective items that are environmentally friendly.